(This article was prepared by Gloria Zhang, Managing Director, Intlang Corporate Consulting,  for our eNewsletter dated 23 July 2020. Fill in the form at the bottom of our main webpage to subscribe for future eNewsletter)

For those participating in international commerce, trade shows and conferences are a necessary part of working life. In return for the long flights, dodgy accommodation, days and sometimes weeks away from home, intensive schedule, varied quantity/quality of food and beverages, you gain new business and business leads, make new contacts, renew existing relationships, expose your mind to new products, new ideas and new markets.
The event industry worldwide came to a grinding halt as a result of the COVID-19 pandemic during the first half of 2020. Border restrictions, compulsory quarantining, social distancing and the general concern for infection led to event postponements and cancellations. While the pandemic is now under control in many countries, it is unlikely that major events will resume until late 2020 at the earliest. Not surprisingly, the industry is experiencing significant financial and personal hardship.
Migration to Online Events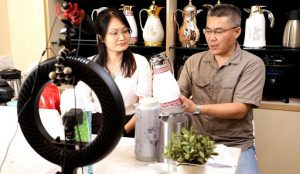 Crisis opens up new opportunities for the bold and the brave. Some event organisers have started to experiment with digital events – converting a physical experience into a virtual one. One such event was the recent Canton Fair, the oldest and largest annual trade show in China. This event regularly draws over 25,000 exhibitors and 200,000 visitors each year from all around the world. The 2020 event was entirely digital and was held during June 15 – 24.
The Digital Canton Fair based its virtual experience around online catalogs and live video product merchandising. Clients communicated with sellers via voice and text messaging, and followed up through email and telephone. The feedback from preliminary reports were mixed. Many were disappointed with the outcome, believing that the digital experience was no match to face to face events. Others felt that the digital platform was new and it would take time to mature. The digital event experience will doubtless improve with time, particularly since there is no viable physical alternative while COVID-19 remains a threat.
China International Import Expo (CIIE)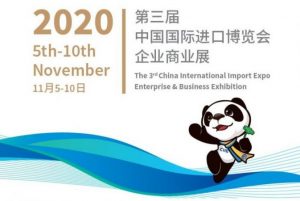 China International Import Expo (CIIE) is a major international trade expo organised annually in Shanghai. The expo is co-hosted by the Ministry of Commerce of China and the Shanghai Municipal Government. Unlike the Canton Fair, the key theme of CIIE is import into China – it is dedicated toward showcasing international products and services to domestic Chinese buyers.
Since the first CIIE held in 2018, the event has rapidly gained reputation as the premier exhibition for those interested in selling into the Chinese market. It enjoys support from the highest echelon in Chinese government.
The third CIIE will be held from November 5 – 10 this year, and will be an entirely digital event due to COVID-19. Online registration has begun. Over 200 international companies have already registered with sectors ranging from service, automotive, technology, manufacturing, medical products, food and agricultural industries. The key links to CIIE are:
Online Registration (English):             https://www.ciie.org/zbh/en/
Online Registration (Chinese):            https://www.ciie.org/zbh/index.html
About the Author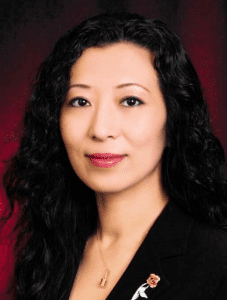 Ms Gloria Zhang is originally from Beijing China and migrated to Perth in 1997. She's the Managing Director of Intlang Corporate Consulting and specialised in international marketing and JV management. Intlang has successfully recruited JV partners or investors for Australian mining, agricultural and technology projects, including establishing overseas operations and ongoing support. For interests in Chinese marketing services, please visit www.icc-australia.com.au for more information.
Gloria has been involved with the Chamber since 2006, and was previously a council member.