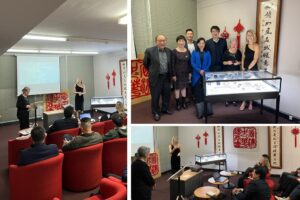 On a brisk and windy Wednesday afternoon in May, Kate Skinner, Co-Founder of Diamond Collective, shared her amazing business story about charting a different pathway in the diamond industry.
Along with the science and art of diamond retailing, Kate shared the company's philosophy in helping customers find diamonds that suited their varied needs, including sustainable natural diamonds and the emerging growth of lab-grown gems.
Yet another sparkling session that was warmly appreciated by members in attendance, this event was a part of the Guanxi program of events hosted by Chairperson/Council Member Ms Halina Young.