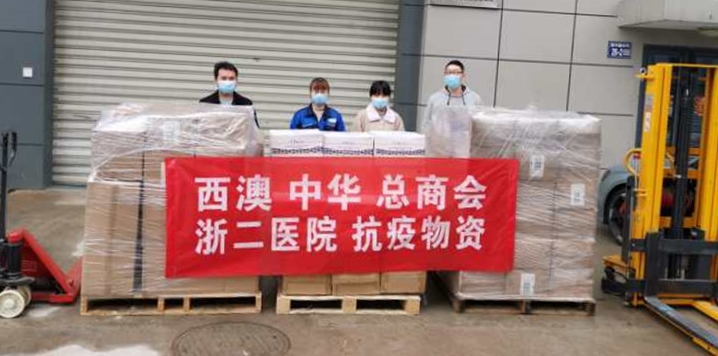 Given the current COVID-19 situation in the People's Republic of China, on behalf of all the members of WACCC, we would like to express our unwavering support and solidarity with Zhejiang (the sister state of Western Australia), Wuhan and China as a whole. To affirm our support, we would like to announce the immediate donation of medical goods to China.
The first batch of medical goods, consisting of medical gowns and surgical hoods, have been delivered directly to The Second Affiliated Hospital, Zhejiang University School of Medicine. The second batch consists of 13,000 surgical masks: Deliveries to Wuhan are complete, while the remaining medical goods are en route to Beijing and Huzhou.
Special thanks are extended to Mr. Eddie A.B. Kwah (Vice President of WACCC) for organising this effort and to Mr. Owen Zhou, General Manager of MC Shopfitting Manufacturer Co Ltd for assisting with logistical resources.