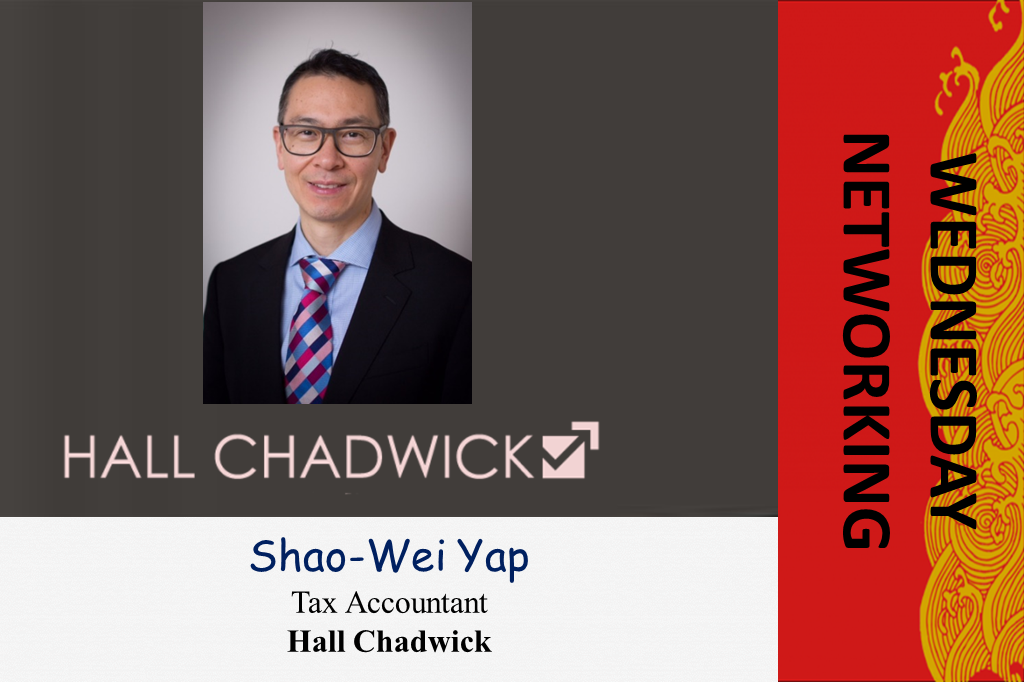 Wednesday Networking with Shao-Wei Yap
Wednesday Networking is a platform for members and non-members to meet different people, be exposed to new ideas and thoughts, develop new relationships and foster existing contacts.

Capital Gains Tax – Practical Ways to Deal with it
Shao-Wei is a Chartered Accountant and registered tax agent with extensive experience in accounting and financial services. He has worked in Malaysia and the United Kingdom, before settling in Perth. He is currently a senior accountant at Hall Chadwick WA.
Shao-Wei will talk about Capital Gains Tax, and some practical ways of dealing with it. This is your opportunity to get expert advice from a leading professional.
Public Health Advice
The Chamber supports and adheres to our State Government's Public Health and Social Measures. We request all attendees to our Wednesday Networking event to observe the following guidance:
Do not attend if you are unwell, or are subjected to isolation protocol
Wearing of mask welcomed but not mandatory
Note: These Public Health and Social Measures may change from time to time, to comply with the latest advice from the State Government