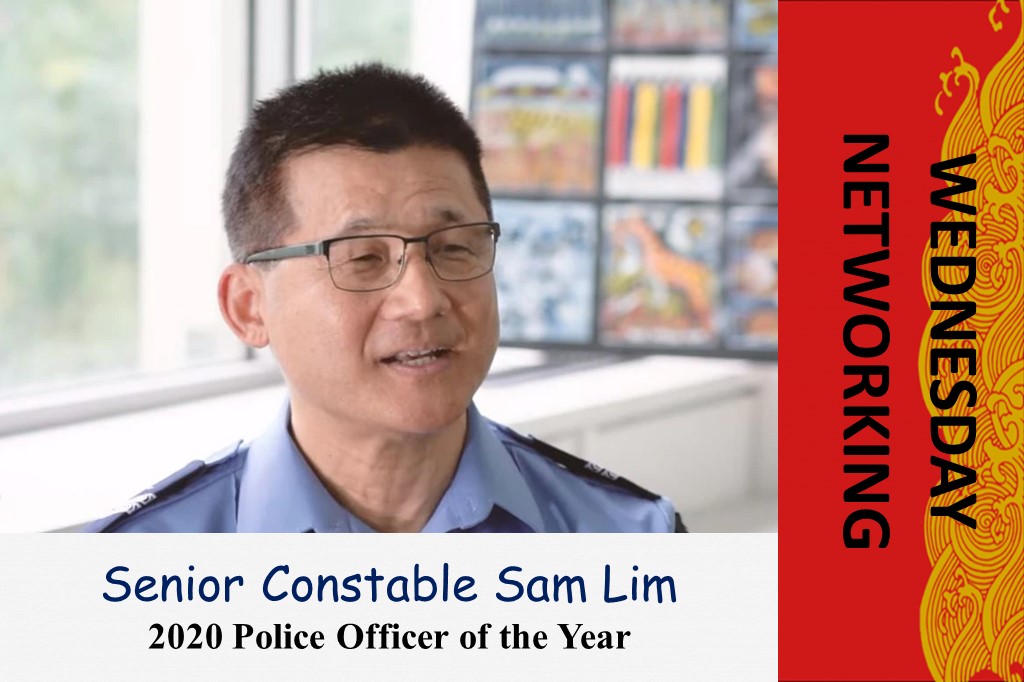 Date
15 Sep 2021
Expired!
Time
5:30 pm - 7:30 pm
Wednesday Networking with Senior Constable Sam Lim
Wednesday Networking is a platform for members and non-members to meet other like-minded people, providing the chance to create relationships.
Senior Constable Sam Lim won the prestigious Police Officer of the Year award in 2020. It was in recognition of his excellence in building up community policing as a Diversity Engagement Officer based in the Perth Police Headquarters, a role he held since 2017.
Sam was born and raised in Malaysia, and was a successful businessman there. He migrated to Australia with his family to provide better education opportunities for his children. In 2006, Sam entered the WA Police Academy at the age of 45 to become a police officer. He was subsequently posted to different parts of the state, including Karratha, Eucla and Fremantle. His language and cross cultural skills eventually led to his appointment as a Diversity Engagement Officer.
Sam recently won pre selection to become the Labour Party candidate at Federal seat of Tangney.
Sam will share his life story, and his plans going forward.
COVID-19 Safety Advice
The Chamber supports and adheres to our State Government's COVID-19 safety advice. We request all attendees to our event to observe the following guidance:
Do not attend if you are unwell.

Download and install the SafeWA app on your mobile phone. All guests entering the premises will be required to scan the QR code provided at the entrance (or leave details on the contact register if you do not have the mobile app).