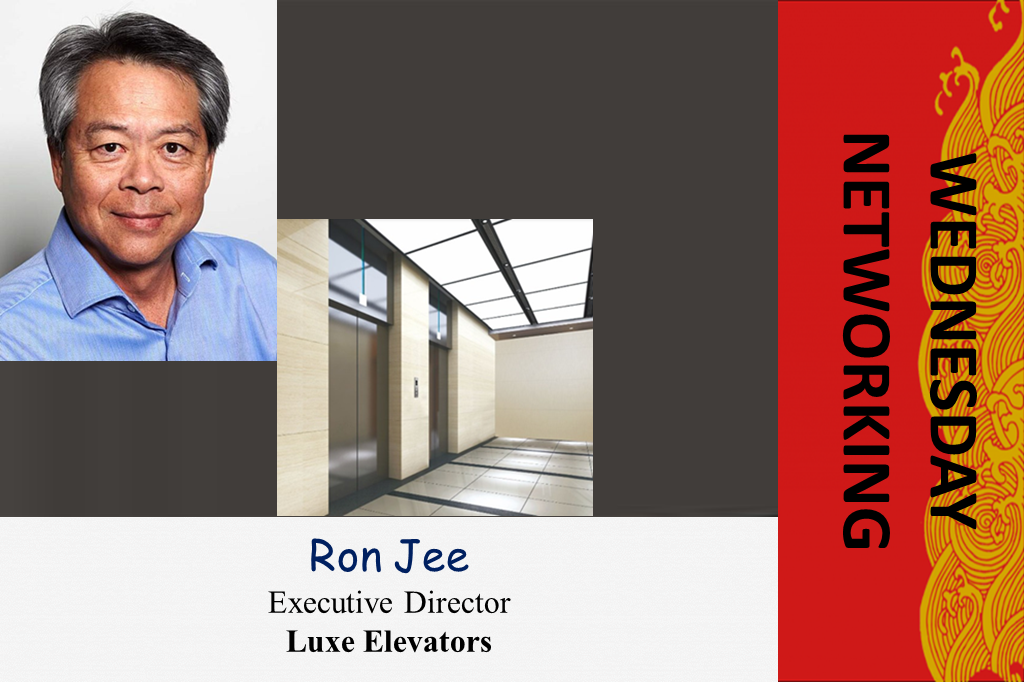 Date
10 Aug 2022
Expired!
Time
5:30 pm - 7:30 pm
Wednesday Networking with Ron Jee
Wednesday Networking is a platform for members and non-members to meet different people, be exposed to new ideas and thoughts, develop new relationships and foster existing contacts.

The Ups and Downs of the Elevator Industry
Our speaker Ron Jee was, for many years, a leading architect in Western Australia. He completed many significant projects, including the DoubleTree by Hilton Perth Waterfront. More recently, Ron has focused his attention on elevators, through his position as the Executive Director of Luxe Elevators.
Luxe Elevators offers a large range of lifts covering commercial and residential applications. It also handles all installation, services and maintenance.
Ron will share his experience and key developments in the elevator industry.
Public Health Advice
The Chamber supports and adheres to our State Government's Public Health and Social Measures. We request all attendees to our Wednesday Networking event to observe the following guidance:
Do not attend if you are unwell, or are subjected to isolation protocol
Wearing of mask welcomed but not mandatory
Note: These Public Health and Social Measures may change from time to time, to comply with the latest advice from the State Government