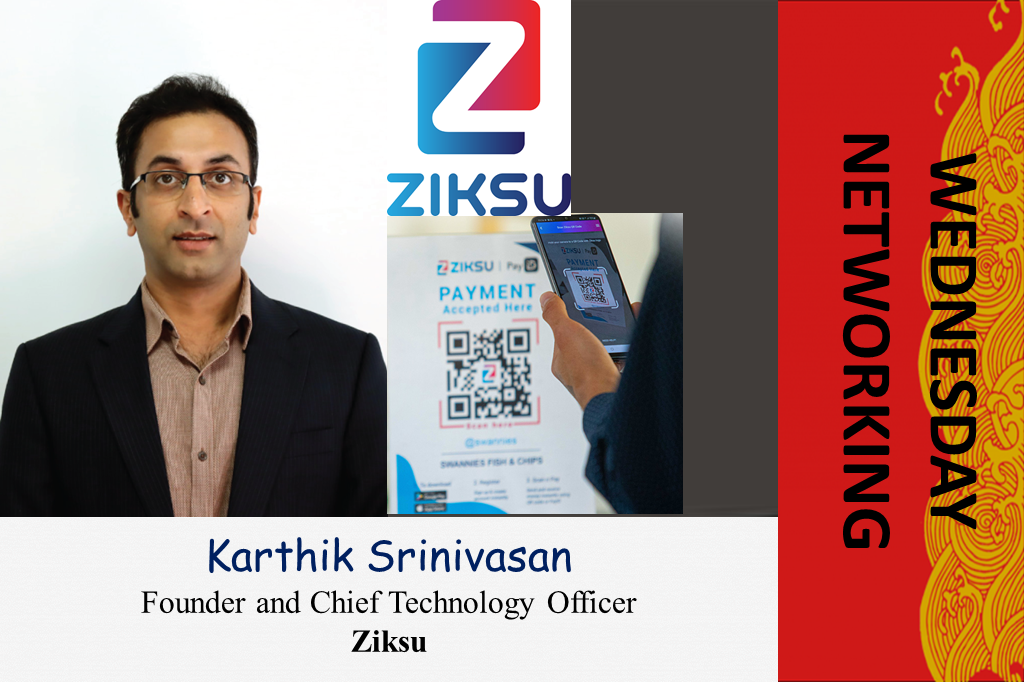 Wednesday Networking with Karthik Srinivasan
Wednesday Networking is a platform for members and non-members to meet different people, be exposed to new ideas and thoughts, develop new relationships and foster existing contacts.

Fintech Startup
Ziksu is a Perth based fintech company which was founded in 2020. It aims to build a financial platform that will change the way Australians bank. It has launched a Scan and Pay, QR code-based payment system, which offers an alternative to the older tap and pay systems commonly used today.
Karthik Srinivasan is the Founder and Chief Technology Innovation Officer at Ziksu. He has over 17 years of profession experience working across Australia and Asian Pacific Region, and has worked with banks and global technology organisations.
Karthik will discuss his journey to founding Ziksu, and the potential for this fintech company to improve Australian financial services.
Public Health Advice
The Chamber supports and adheres to our State Government's Public Health and Social Measures. We request all attendees to our Wednesday Networking event to observe the following guidance:
Do not attend if you are unwell, or are subjected to isolation protocol
Wearing of mask welcomed but not mandatory
Note: These Public Health and Social Measures may change from time to time, to comply with the latest advice from the State Government