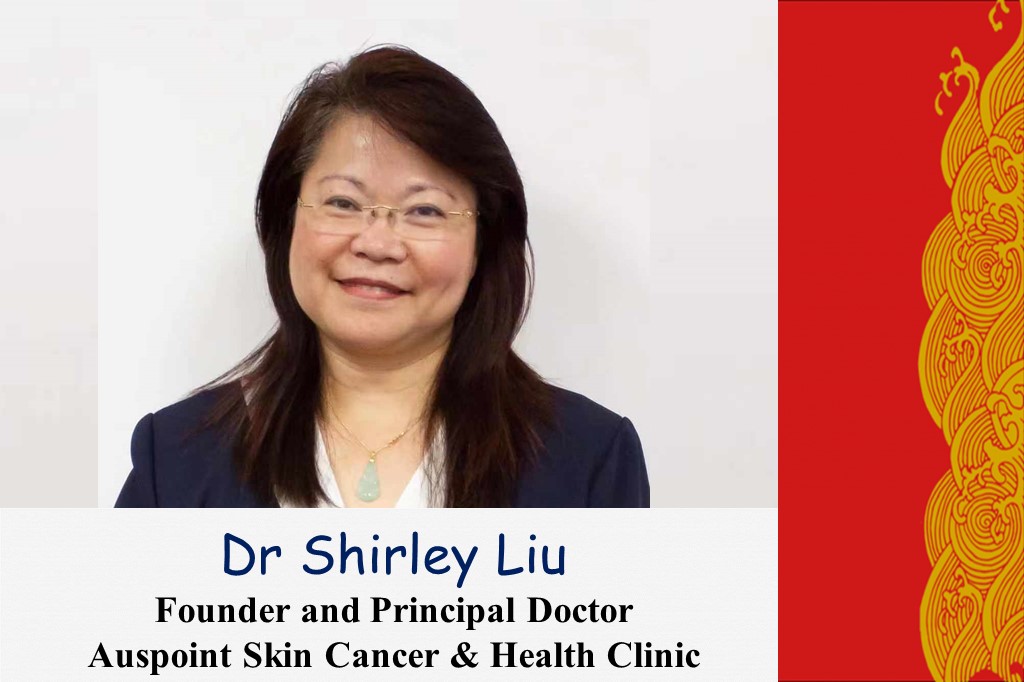 Date
23 Jun 2021
Expired!
Time
5:30 pm - 7:30 pm
Wednesday Networking with Dr Shirley Liu
Wednesday Networking is a platform for members and non-members to meet other like-minded people, providing the chance to create relationships.
ADVANCEMENTS IN SKIN CANCER TREATMENT AND COSMETIC MEDICINE

The downside to Australia's beautiful sunshine is the highest incidence of skin cancer in the world. Excessive sun exposure may also lead to premature aging or other adverse conditions. Our speaker, Dr Shirley Liu, specializes in medical cosmetic, skin cancer medicine and surgery. She founded Auspoint Skin Cancer & Health Clinic in 2016 to provide comprehensive services in a friendly and supportive environment.
Dr Liu was the first medical doctor from China to complete requalification in Western Australia. She will talk about advances in skin health assessment and maintenance, skin cancer detection and treatment, sun damage revision and anti-ageing treatment. This is your opportunity to learn more about how to achieve optimal skin health and look you best from an experienced practitioner.
Social Distancing Advice
The Chamber supports and adheres to our State Government's social distancing advice. We request all attendees to our Wednesday Networking event to observe the following guidance:
Do not attend if you are unwell.

Keep 1.5 metres away from others.

Avoid physical greetings such as handshakes.

Download and install the SafeWA on your mobile phone. All guests entering the premises will be required to scan the QR code.

We are restricted to 40 attendee under the 2 square metre personal space rule. Prior registration is essential for the event and we reserve the right to turn away attendees once we reach our maximum limit – First in, best dressed!