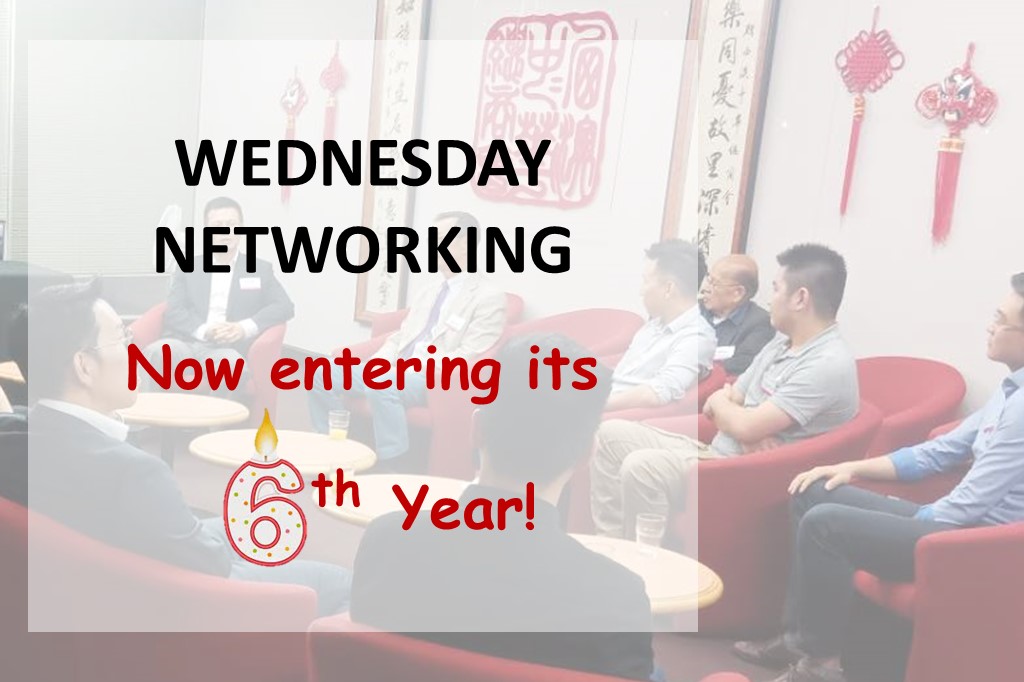 Wednesday Networking restarting in 2022!
Wednesday Networking is a platform for members and non-members to meet different people, be exposed to new ideas and thoughts, develop new relationships and foster existing contacts.

We've delayed the restart of our popular Wednesday Networking event this year due to COVID concerns. Now that we are seeing more clarity with COVID, we will relaunch this event on May 25, 2022.
The weekly Wednesday Networking event is now into its sixth year. Last year, we held 35 meetings, which included 4 joint youth events with the Chunghwa Association. The equivalent number during the heavily COVID-impacted 2020 was 23 meetings. What will 2022 bring?
Come and share your thoughts on the year ahead. Henry Ng, Chairman of Wednesday Networking Committee, will give a brief talk about future events, and a review on lessons learnt from the past period.
Public Health Advice
The Chamber supports and adheres to our State Government's Public Health and Social Measures. We request all attendees to our Wednesday Networking event to observe the following guidance:
Do not attend if you are unwell, or are subjected to isolation protocol
Wearing of mask welcomed but not mandatory
Note: These Public Health and Social Measures may change from time to time, to comply with the latest advice from the State Government