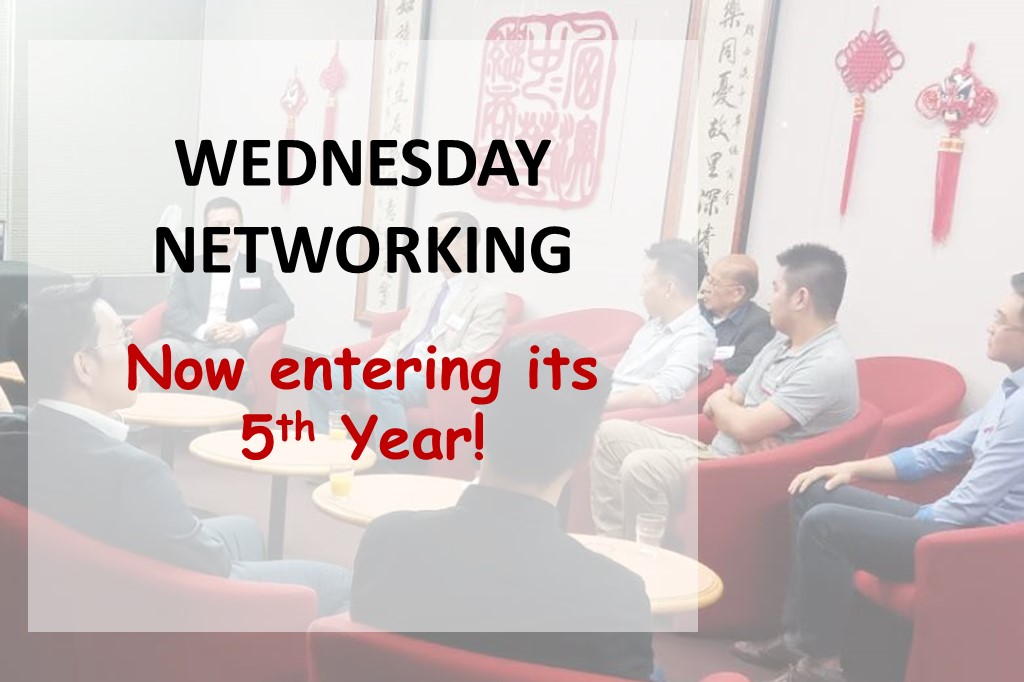 Date
27 Jan 2021
Expired!
Time
5:30 pm - 7:30 pm
Cost
Free
Wednesday Networking Now Entering its 5th Year!
Wednesday Networking is a platform for members and non-members to meet other like-minded people, providing the chance to create relationships.
Our Chamber's popular weekly Wednesday Networking series is now proudly entering its 5th year. Last year, we conducted a total of 23 meetings (36 in 2019) as we had to suspend the event during the COVID-19 shut down between March and July. What will 2021 bring?
This year, we will relaunch the series on 27th January, one day after the Australia Day holiday. Come and share your thoughts on the previous year and the year ahead. Henry Ng, the Chairman of the Wednesday Networking Committee, will also give a brief talk about the event going forward.
Social Distancing Advice
The Chamber supports and adheres to our State Government's social distancing advice. We request all attendees to our Wednesday Networking event to observe the following guidance:
Do not attend if you are unwell.

Keep 1.5 metres away from others.

Avoid physical greetings such as handshakes.

Download and install the SafeWA on your mobile phone. All guests entering the premises will be required to scan the QR code.

We are restricted to 30 attendee under the 2 square metre personal space rule. Prior registration is essential for the event and we reserve the right to turn away attendees once we reach our maximum limit – First in, best dressed!