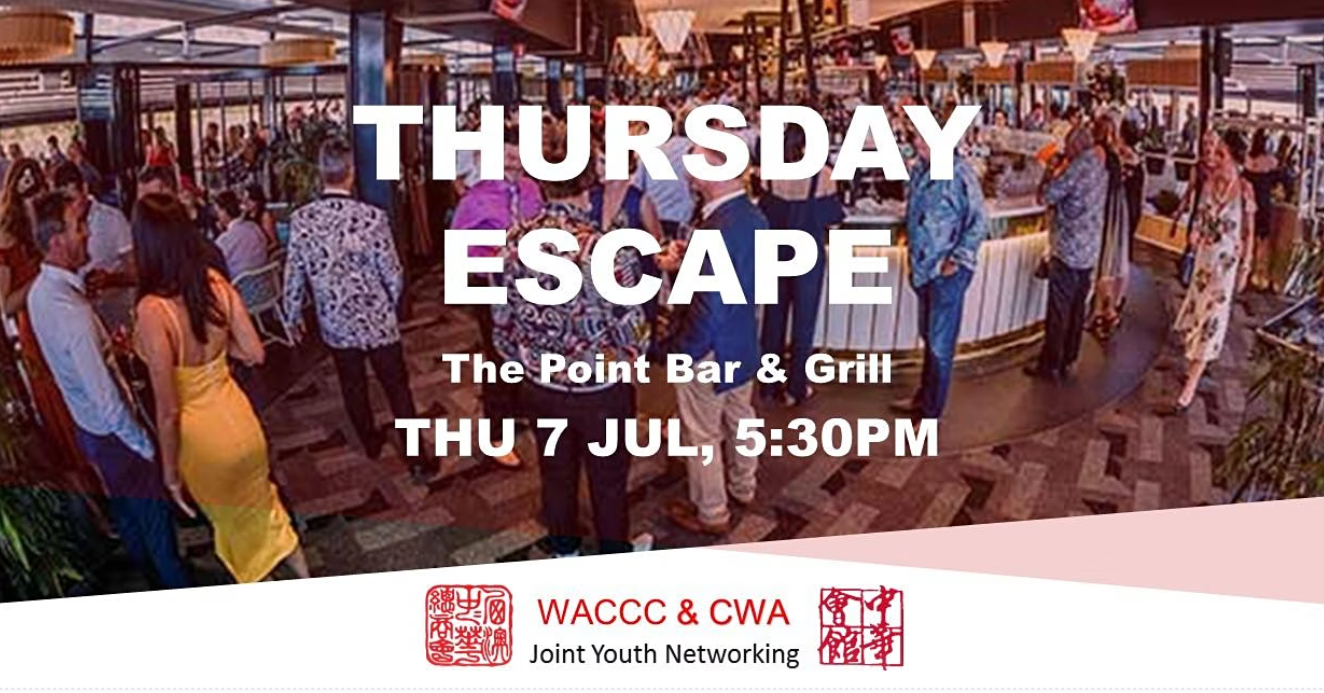 Thursday Escape: Joint Youth Networking Event
The WA Chinese Chamber of Commerce and the Chung Wah Association are jointly organising a regular youth networking event. The event is named Thursday Escape, and it will be launched on July 7. The event is open to members of the two associations, their friends, and anyone interested to find out more these two associations. Registration is essential.
This is a youth networking event. We do not draw any line on age and you are welcomed to attend if you believe you belong. You do however need to be old enough to enter a licensed venue. Full details are below:
Date: 7 July, 2022, 5:30pm – 7:00pm
Location: The Point Bar & Grill (306 Riverside Drive, East Perth)
Cost: Free entrance. Cash bar available. Happy Hour rates apply during the session.
Registration: Prior Registration essential, via link below.