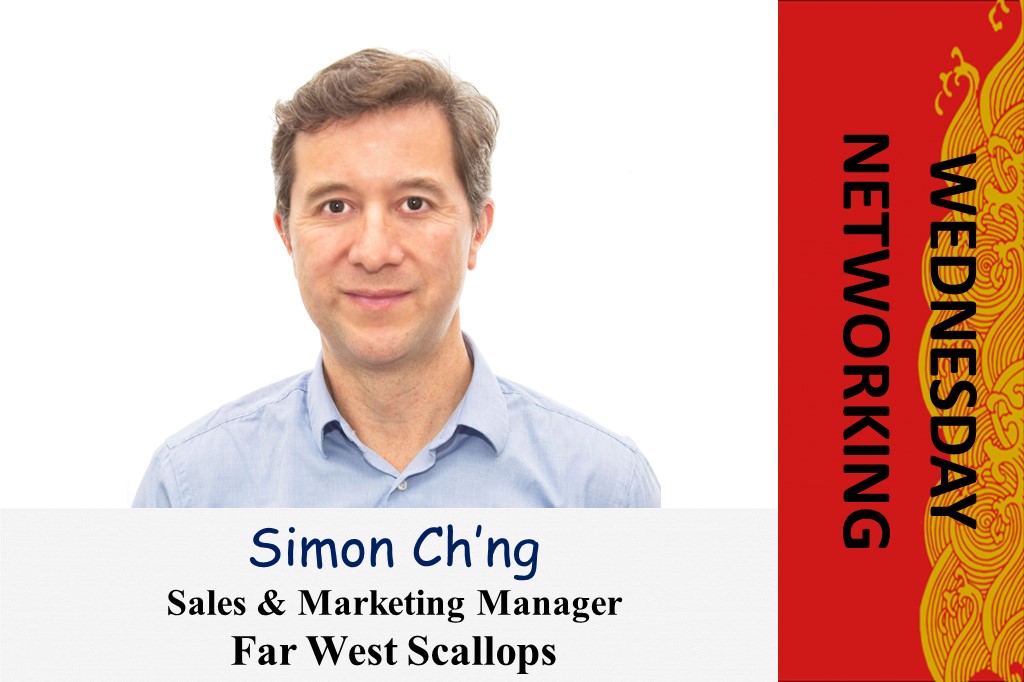 Date
04 Aug 2021
Expired!
Time
5:30 pm - 7:30 pm
Wednesday Networking with Mr Simon Ch'ng
Wednesday Networking is a platform for members and non-members to meet other like-minded people, providing the chance to create relationships.
WA SCALLOPS INDUSTRY
Simon is the Sales and Marketing Manager for Far West Scallops, a company owned and operated by Simon's family.  Far West was founded by Simon's parents in 1983 with a single boat operating in Shark Bay and is now Australia's largest fisher and processor of scallops. Far West owns the majority of the scallops fishing licenses in Western Australia, five trawlers and one of Australia's finest seafood processing facilities.
Simon has worked at Far West for approximately twelve year. In this time, he has managed the introduction of mechanised grading in the factory, introduced individually quick frozen scallops, developed new retail products and negotiated the founding of West Pacific Scallops, a fishing company established in collaboration with the North Provence Government of New Caledonia and the local community of Belep. Prior to joining Far West, Simon had a varied career that included seafood import, business banking and business consulting.
Simon will talk about Far West and the WA Scallop industry.
Social Distancing Advice
The Chamber supports and adheres to our State Government's social distancing advice. We request all attendees to our event to observe the following guidance:
Do not attend if you are unwell.

Keep 1.5 metres away from others.

Avoid physical greetings such as handshakes.

Download and install the SafeWA on your mobile phone. All guests entering the premises will be required to scan the QR code.

We are restricted to 40 attendee under the 2 square metre personal space rule. Prior registration is essential for the event and we reserve the right to turn away attendees once we reach our maximum limit – First in, best dressed!