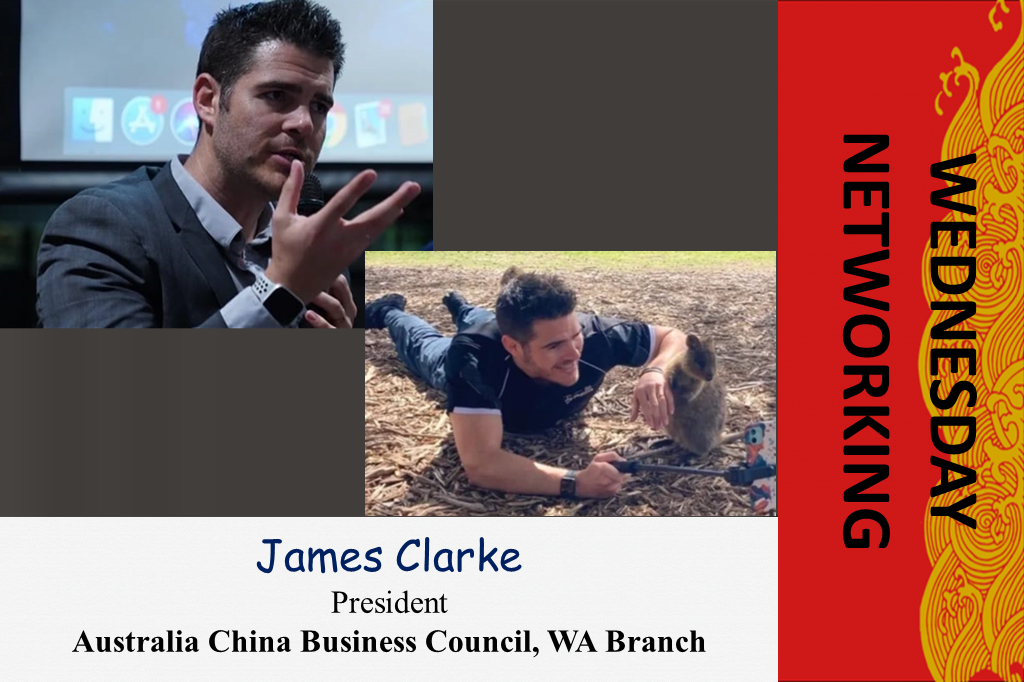 Date
27 Jul 2022
Expired!
Time
5:30 pm - 7:30 pm
Wednesday Networking with James Clarke
Wednesday Networking is a platform for members and non-members to meet different people, be exposed to new ideas and thoughts, develop new relationships and foster existing contacts.

Becoming a KOL (Social Media Influencer) in China
The term KOL (Key Opinion Leader) is popularly used in China and other Asian countries to describe Social Media Influencers. In these countries, influential KOLs have considerable abilities to drive consumer decisions and shape public opinions.
Our speaker James Clarke is a National Director of the Australia China Business Council and President of its WA Branch. James also holds numerous other board positions. James is a fluent Mandarin speaker with in-depth China knowledge and experience. His experience is heavily weighted towards promoting business, trade and cultural exchange between the West and China.
During the COVID period, James utilised his language skill and dynamic personality to create video content aimed at promoting Western Australia to the China market. In the process, he became a certified KOL in China with a large fan base. James will share his KOL journey and discuss the importance of messaging to the China market.
Public Health Advice
The Chamber supports and adheres to our State Government's Public Health and Social Measures. We request all attendees to our Wednesday Networking event to observe the following guidance:
Do not attend if you are unwell, or are subjected to isolation protocol
Wearing of mask welcomed but not mandatory
Note: These Public Health and Social Measures may change from time to time, to comply with the latest advice from the State Government