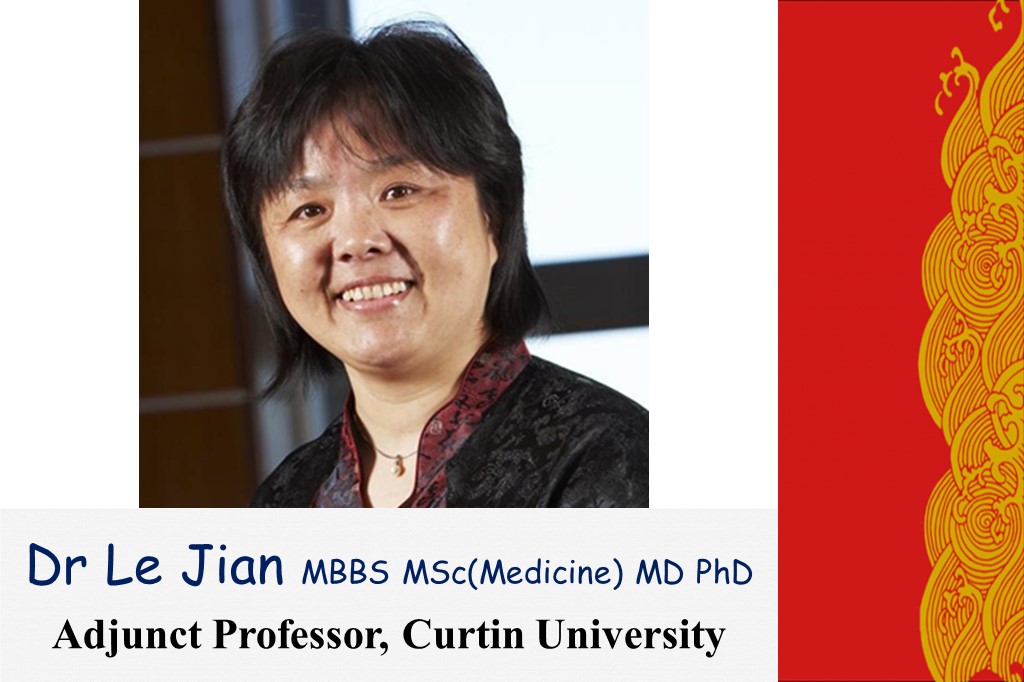 Date
19 May 2021
Expired!
Time
5:30 pm - 7:30 pm
Wednesday Networking with Dr Le Jian MD PhD
Wednesday Networking is a platform for members and non-members to meet other like-minded people, providing the chance to create relationships.
COVID-19 and Vaccination
Dr Le Jian is Adjunct Professor at Curtin University. She has been working in Preventive Medicine and Public Health for over 30 years, with particular focus on modelling environmental factors and their impact on health. She is a vice president at the WA Chinese Scientists Association and an executive academic director at the China Anti-Cancer Association Australia.
Dr Jian will talk about COVID-19 and vaccination – how the vaccine works, its benefits vs side effects, and who is eligible to get vaccination.
Social Distancing Advice
The Chamber supports and adheres to our State Government's social distancing advice. We request all attendees to our Wednesday Networking event to observe the following guidance:
Do not attend if you are unwell.

Keep 1.5 metres away from others.

Avoid physical greetings such as handshakes.

Download and install the SafeWA on your mobile phone. All guests entering the premises will be required to scan the QR code.

We are restricted to 40 attendee under the 2 square metre personal space rule. Prior registration is essential for the event and we reserve the right to turn away attendees once we reach our maximum limit – First in, best dressed!