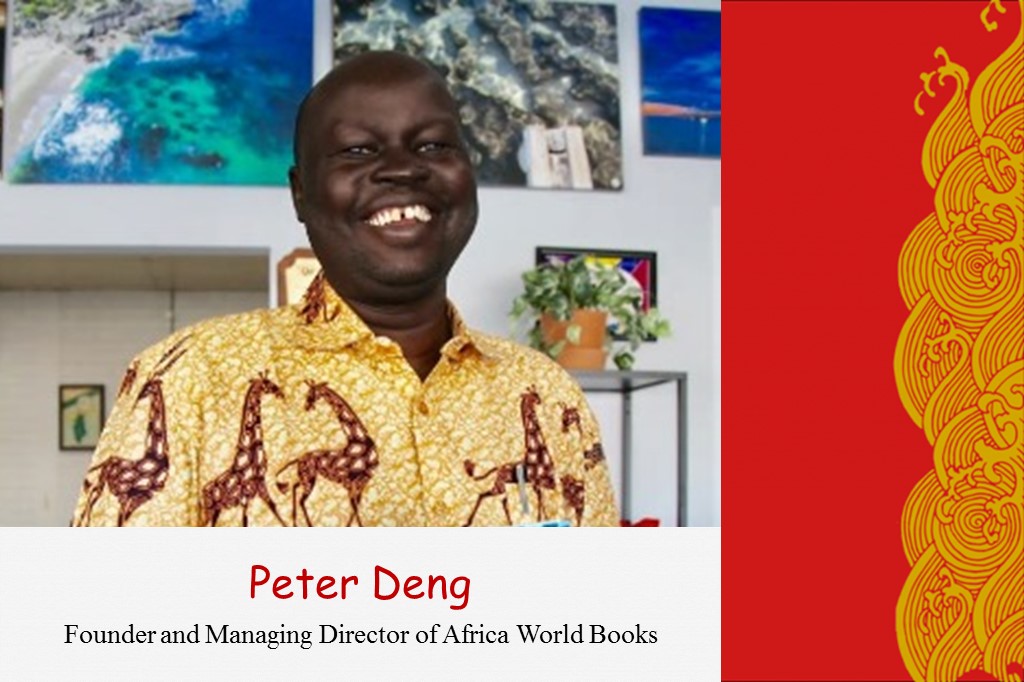 Wednesday Networking Event with Mr Peter Deng
Wednesday Networking is a platform for members and non-members to meet other like-minded people, providing the chance to create relationship.
Peter Deng is a WA based businessman, and the driving force behind Africa World Books, an independent publishing company specialising in small volume printing of books on Africa and African topics.
Peter came to Australia as a refugee from Sudan (now South Sudan) in 2006. He had spent 10 years in Kenyan refugee camps prior to this move. After settling in Australia and completing qualifications in health and children services, Peter worked in child care and other services roles. In 2012, Peter identified an international gap in publications about Africa and African topics, and established Africa World Book to address this demand. This book business has now been successfully operating for 8 years.
Peter was recently featured in an SBS news story. Come to meet Peter, and hear his inspiring story.
Social Distancing Advice
The Chamber supports and adheres to our State Government's social distancing advice. We request all attendees to our Wednesday Networking event to observe the following guidance:
Do not attend if you are unwell.

Keep 1.5 metres away from others.

Avoid physical greetings such as handshakes.

Download and install the Government's

COVIDSafe app

on your mobile phone.

We are restricted to 30 attendee under the 2 square metre personal space rule. Prior registration is essential for the event and we reserve the right to turn away attendees once we reach our maximum limit – First in, best dressed!